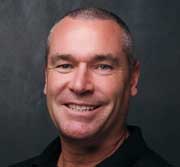 Royston Guest, CEO at Pti Worldwide
"Are you building a Leader-Leader or Leader-Follower culture in your business?"
Developing a leadership culture expands the essence of your organisational culture by adopting an entirely new take on leadership. In this high impact 45-minute session you'll discover the 7 guiding principles in building a self-sustaining Leader-Leader culture where people are performance led not performance managed.
The difference between a 'performance led' vs. 'performance managed' culture, is it just a play on words or a fundamental step change?
Why dynamic language is everything. The 3 words, which create havoc, confusion and mis-alignment in developing leadership excellence. I bet you're using at least 1 of them in your business!
Why talent alone is not enough…what's the 3 missing ingredients which when fused with talent create the enablement for high performance leadership?
Lead people as they want to be led, not how you like to be led. Understand the difference between classic and behavioural economics.
Why decision-making should always rise to the top! The challenge is most businesses are thinking about their leadership structure the wrong way around! Are you unknowingly falling into this trap?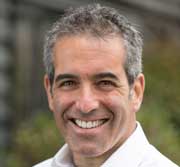 Craig Goldblatt, Leadership Speaker, Coach, Philanthropist
"Leading with Passion"
Craig believes that the development of our culture in business is key and that when we ensure our personal beliefs and values are strong, we see immense business growth.
Business Growth
Cultivating Inner Strength
Developing personal purpose, intention, values & beliefs
Intellectual wellbeing
Leadership Growth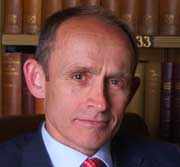 Paul Furey, MD at Paul Furey Limited
"How do we learn to be leaders?"
Most organisations have a leadership development budget but few know how to spend it in ways that will genuinely nurture strong leadership. This talk is about how leaders become leaders and what does and doesn't help them along the way.
What is leadership?
What are the ingredients?
What gets in the way?
Training doesn't work – but what does?
How it is that different types of people can become leaders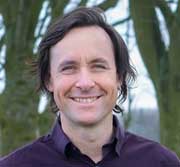 Darren Eckford, Leadership, Culture and Performance Architect at The Zone
"The Twin Levers of Happiness and High Performance"
Ever wanted a simple method of achieving high performance without having to sacrifice happiness? Learn a simple model for setting a course to achieving happiness and high performance…together
How can Happiness and High Performance be co efficient?
Lever 1 – Alignment
Lever 2 – Personal Responsibility
GITZ Model
Levers of High Performance – There important third lever…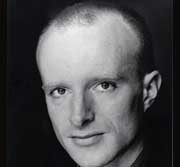 James Auden, Senior Trainer, Facilitator & Coach at Masterclass Training
"Powerful Presence"
A high energy, interactive and fun session looking at powerful ways to increase your impact, presence and ability to influence your audience in any situation. The session will help you demonstrate passion and urgency, motivating and rousing others through your "powerful presence".
"Presence" is not something you are born with – it is something we can all develop
"You had me at hello!" – how to use your energy to inspire and influence
Unlocking the power of your voice
"The gift" – a mindset for handling tricky situations
How to build rapport with anyone
Julia Nickless, Director – People Development and Recruitment and Kate Keaney, Chief Executive Officer at Connor
"The future of L&D – Surfing the big wave"
Experiential session of live, interactive exercises to explore critical issues impacting organisations and the future of learning that will get your mindset in great shape to 'surf the big wave' of L&D's future.
Are you, as an L&D leader, ready for the future? The external marketplace, the dynamics within organisations and the impact of technology are changing and accelerating at a breath-taking pace.
This requires L&D professionals to adapt, shaking off the comfort of traditional approaches and creating a function that focuses on solving business problems in a truly adaptive way.Find out how in this interactive session.