Gent Ahmetaj, Head of Research and Nahdia Khan, Chief Impact Officer at Mind Tools for Business
"How to use benchmarking to future proof your L&D strategy"
What are top performing organizations doing differently?
Explore the latest L&D trends highlighted in Mind Tool's Annual L&D Benchmark Report which draws on over 18 years of longitudinal research within the learning community.
Post-pandemic L&D trends and which have been heavily accelerated by COVID-19
Behaviours of top-performing L&D leaders and what their teams do differently.
How organizations can use benchmarking to help your organization thrive and create a proactive learning culture.
How organizations can prepare for the future of learning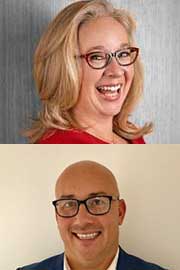 Laura Overton, Co-Founder – Emerging Stronger
Craig Hamill, Customer Success Manager – Go1
"Preparing our organisations for an unknown future of work starts today"
Whilst we may not know all the potential jobs for the future, we do know that future fit individuals and teams will need to be resilient, adaptable, able to learn, unlearn, communicate, and innovate. What's more the skills we need to tomorrow are also essential for today – for everyone. So how can L&D leaders connect and engage with the business to build future skills. Join us in this interactive session to explore how evidence informed insights can help you ensure your business is future fit.
The essential future fit skills we ALL need for success
How to build them to scale across the organisation, not just the elite
A five-step plan to connect and engage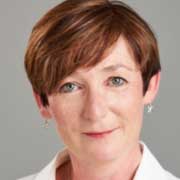 Helen Day, Founder / Director at Positive Leaders
"How leaders can engage Gen Z in a multi-generational team"
World exclusive – Employee engagement is not just a way of doing business; it is also the greatest resource that a company can have. Employee engagement is a powerful force that can give a company a competitive edge, and leaders know it. This seminar will provide the delegates with a thorough profile of Gen Z based on research rather than popular myth. Delegates will leave with a much clearer context and understanding of this cohort and how to engage them.
Who are Gen Z and why should you care.
The characteristics of Gen Z in the workplace.
What Gen Z are looking for in leaders
The pathways to engagement
How leaders can successfully engage a multi generational team
Practical suggestions to takeaway and implement.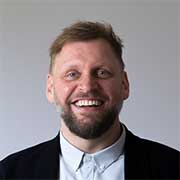 Ian Golding, Managing Director of Glow Training
"How intentional behaviour can be the key to unlock exceptional performance"
The world of actors, theatre & film is a high-pressured, multi-billion pound industry relying on exceptional communication and brilliant performances delivered on demand. How do the players in this world behave differently to those in your teams & organisations and can the actors' mastery of their intentional behaviours deliver benefits to your own ways of working?
How behaviours shape our reality
How actors master their intentional behaviour
Intentional behaviours in your workplace
Intentional behaviour change, support & coaching
An interactive opportunity to examine your own communication behaviours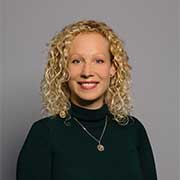 Julia Nickless, Director of People Development and Parental Transition at Connor
"Achieving high performance without burnout"
In the current climate, with workloads seemingly ever-increasing, workplaces evolving and pandemic-related pressures, how do leaders enable great performance in their teams without compromising their health?
Ingredients of performance and wellbeing – where they collide and complement each other.
The impact of culture, self-understanding, communication, and trust
What we can control
How our environment has changed and how leaders must change as a result.